Im moving so more of my statues must go! The first 2 statues are my personal favourites and are probably very rare or if not the only ones in Canada. These are all I've decided to sell for now.
1) 24k finished metal Arowana statue with a designed glass base. Very nice piece. Full barbels with red eyes. Not very big but a solid/heavy piece.
Measures: 8.5 inch Length & 4.5 inch High
$300
2) Pair of Hand Made
REAL
Shell Arowana Statue (Bought from Indonesia) Awesome show piece. Very reflective shells!!!
Measures: 8.25 inch Length & 2.5 inch High
$250
1)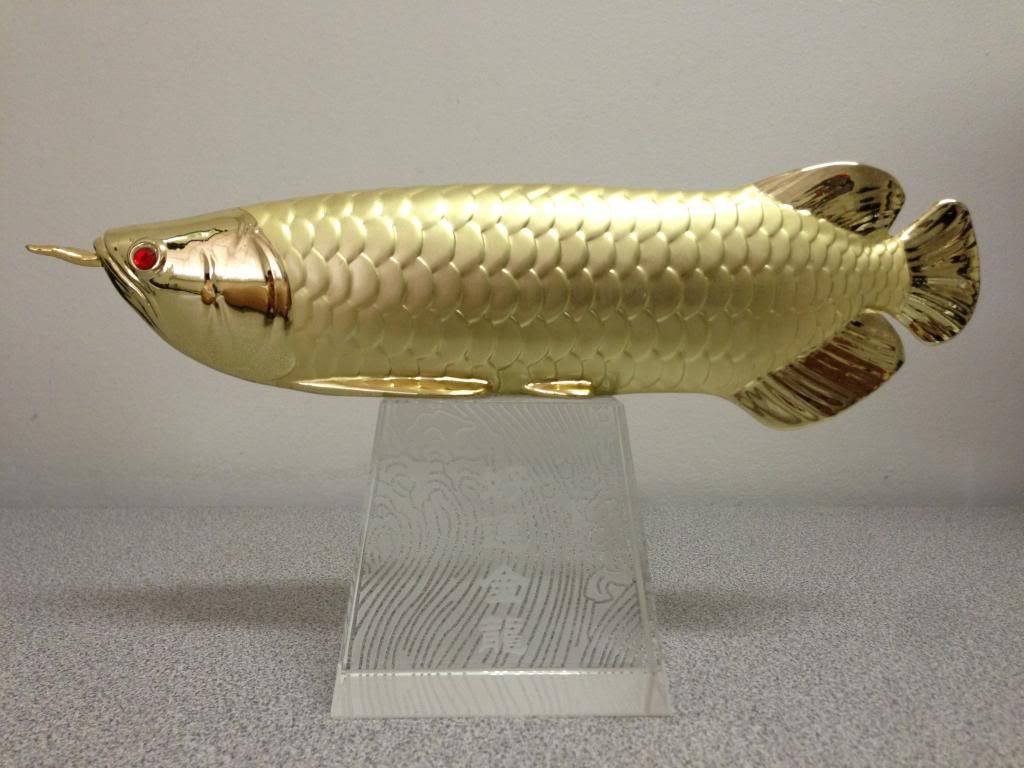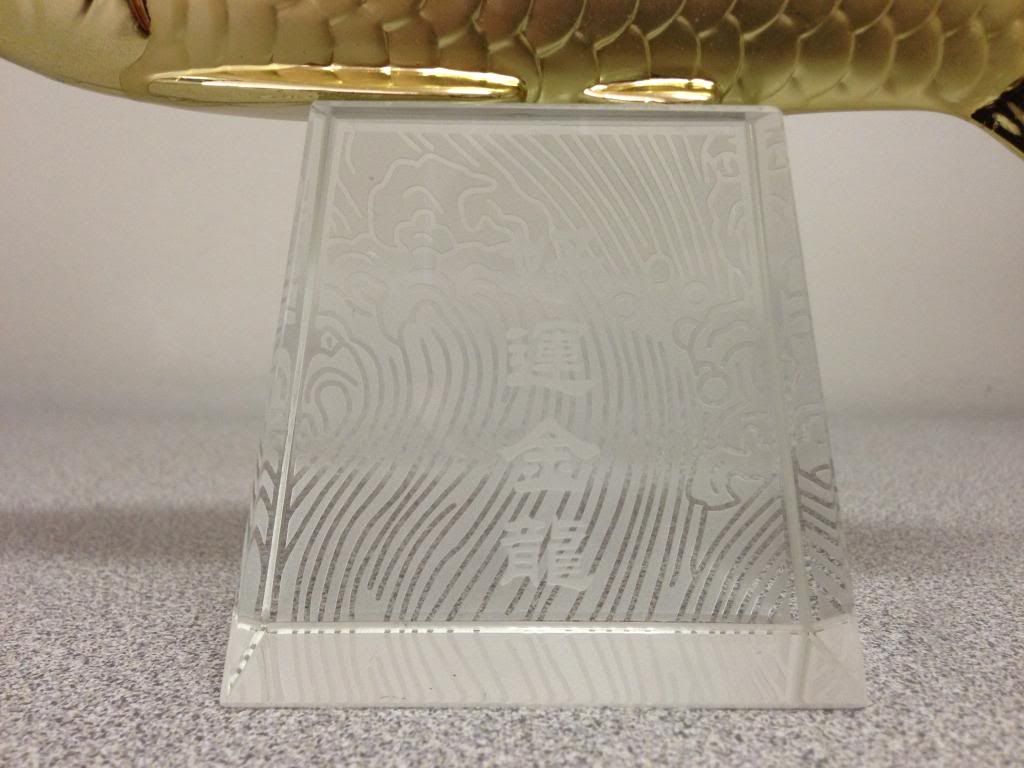 2)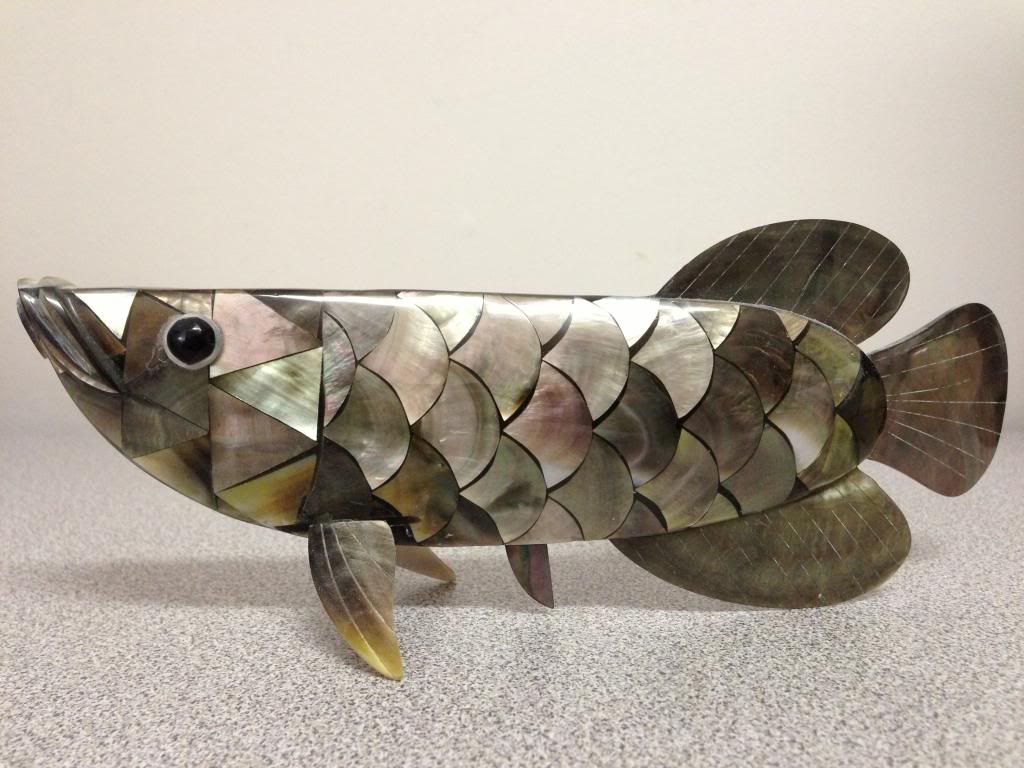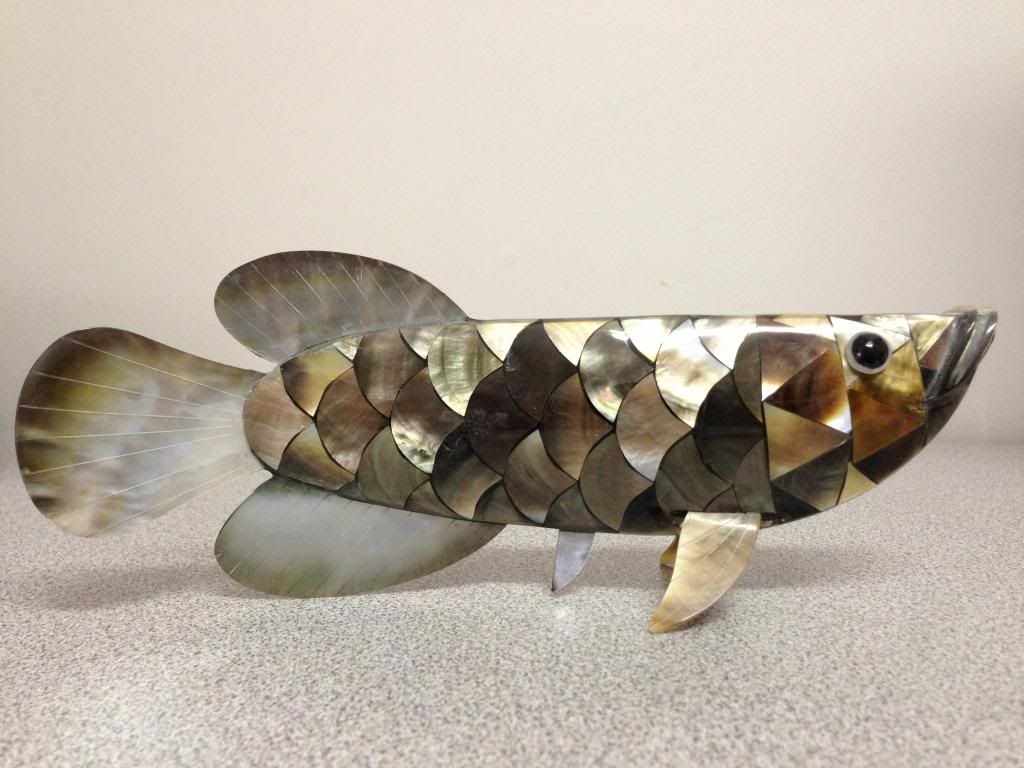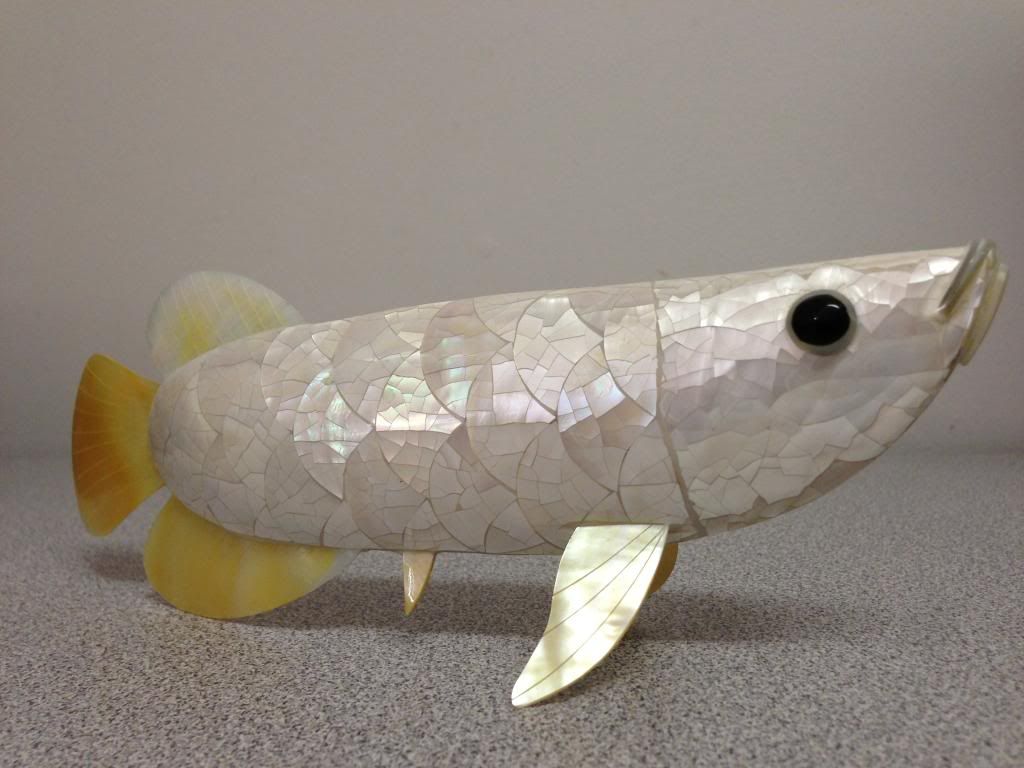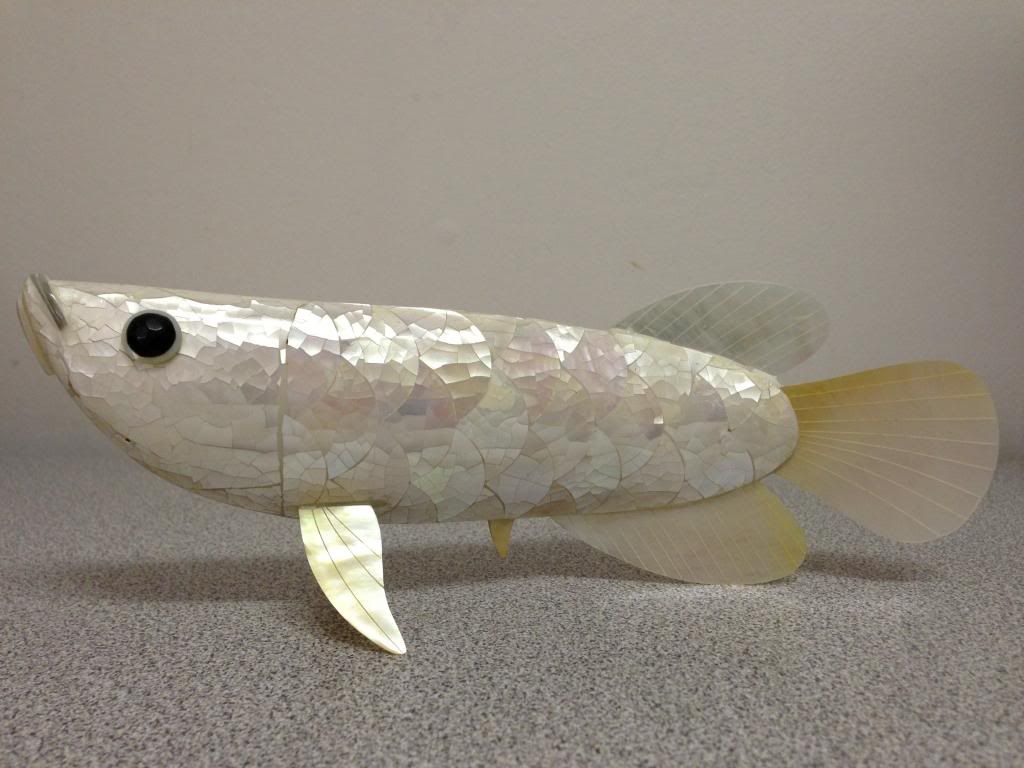 Last edited: