It's been a while since I posted about this RTG in particular as I am horrible with threads. I had a thread on this aro when it was smaller but it's buried deep somewhere in the arowana showcase section.
The 220 gallon was originally used for African cichlids but through a couple years the tank developed some air bubble in the seams. I kept putting it off for the longest time until I got too irritated from ignoring the expanding air bubbles. No warranty as it was a custom tank a few years back. Unfortunately I didn't take any photos of the reseal as I was too upset with scraping silicon off the seams and prying off reinforcement glass strips I placed on as a prior bandaid.
Meh who cares about the story here's the photos of my build.
The highest moment of this build! Spraying the background indoors.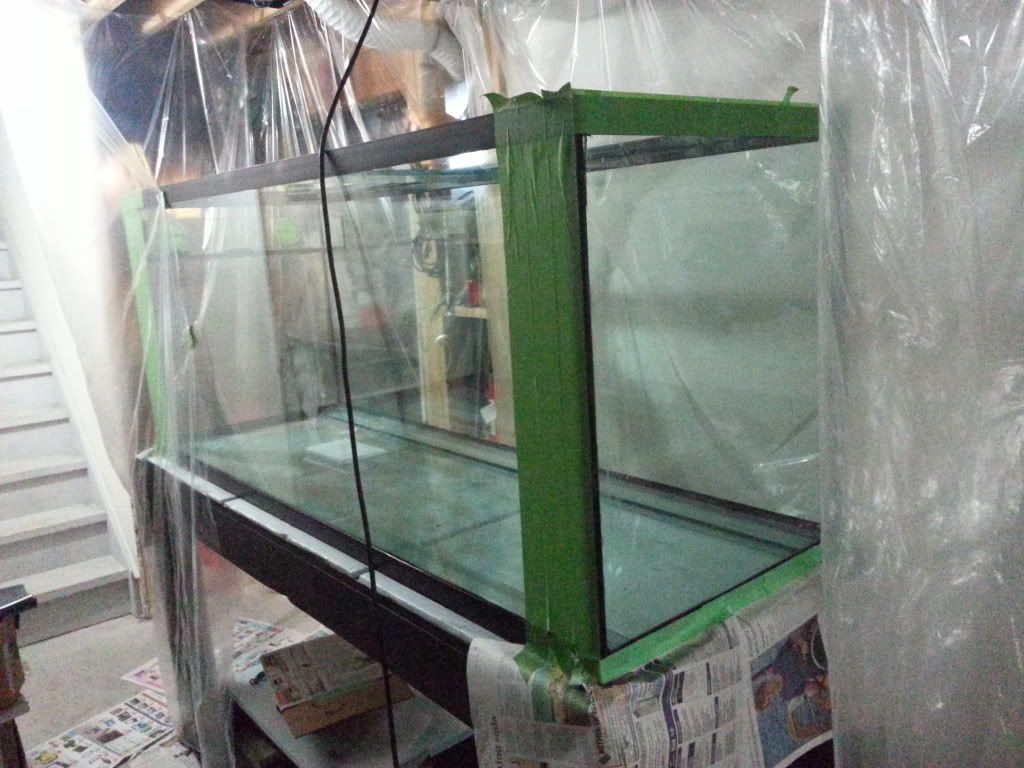 Don't have any photos of me dragging this tank around the basement.
After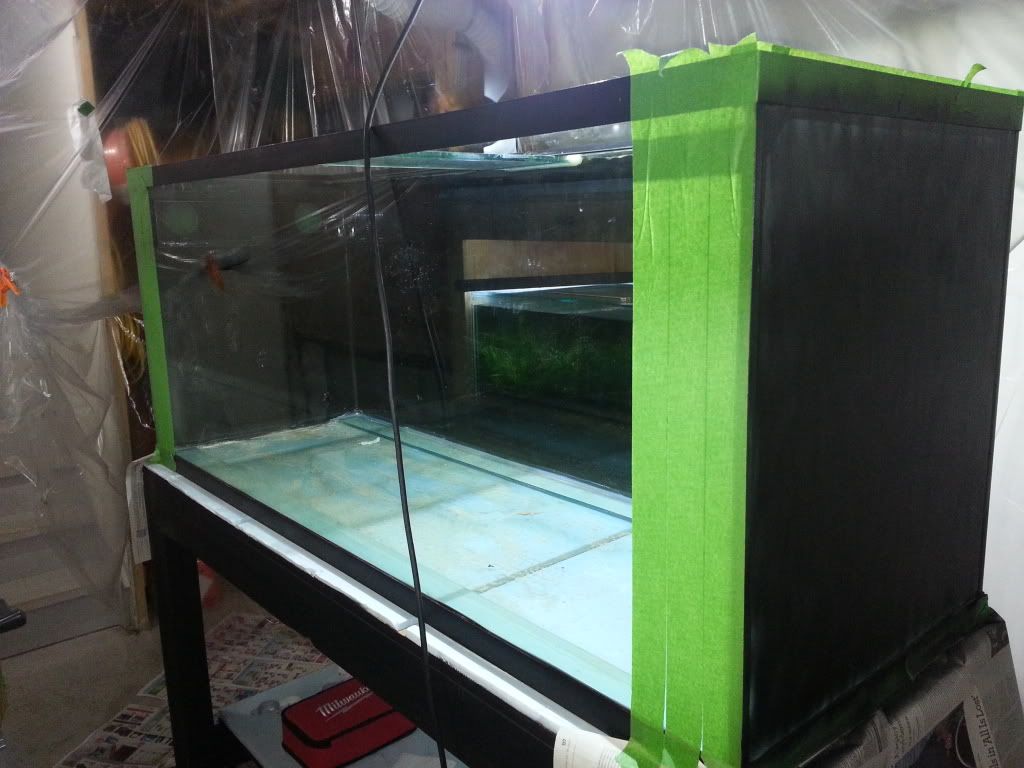 Then came drilling, gluing the sump and building the stand...I should of took more photos but here's how it looks.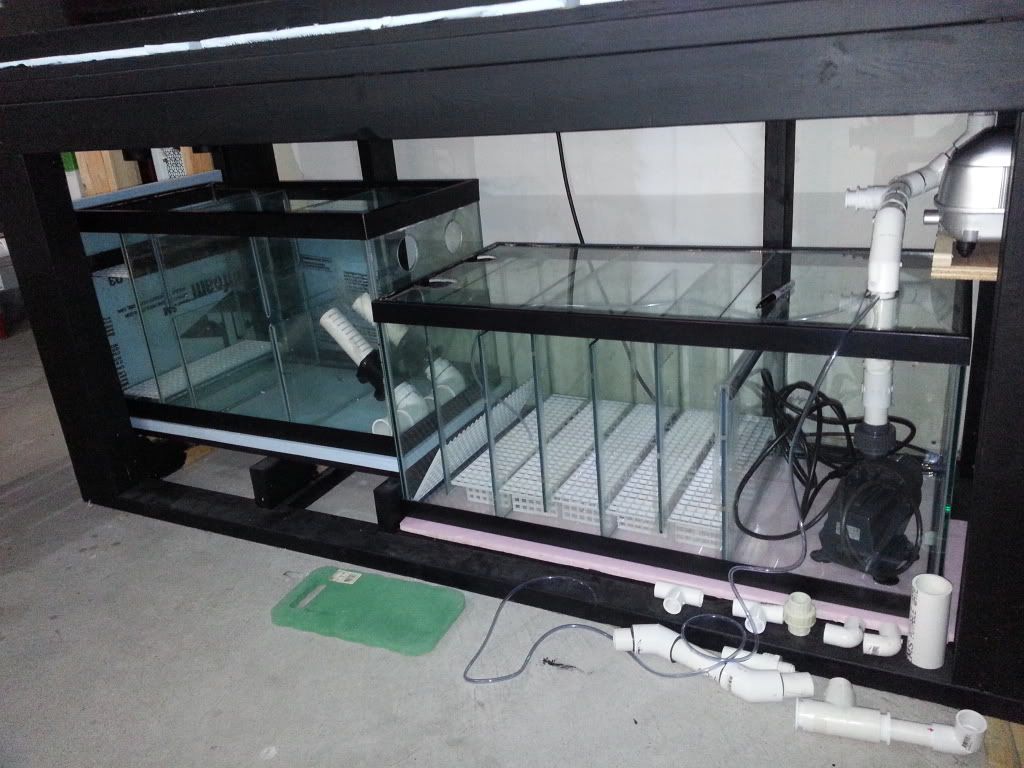 Fast forward to media and sump planning.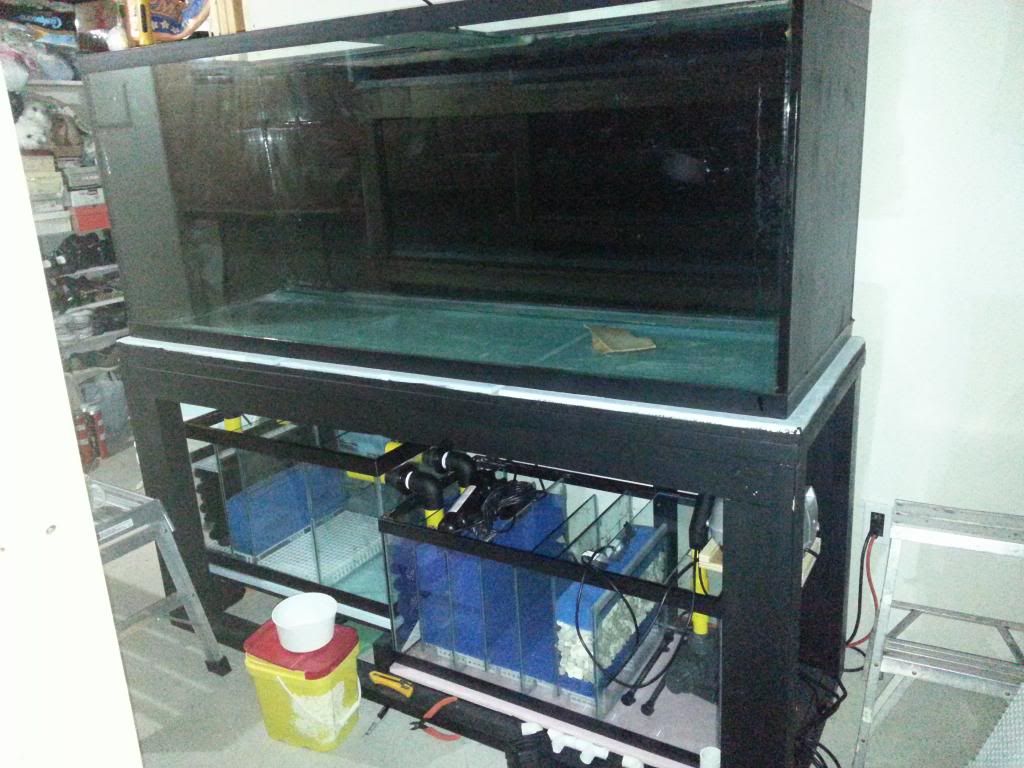 More to come....