My aquarium.... It has been custom built for my asian arowanas and is a bullet proof system for ANY type of fish or bio load...
It is a truly beautiful tank and I have spared no expense in setting it up. this is a professional set up not a home made job. I just set up a tank twice the size in my basement so this is why im selling it..... It IS available now so you can move it and have fish in it the same day safely if you wish bio is accounted for
. Im asking $1500 to be fair and have a quick sale, I paid almost $4000 a year ago. Also willing to trade for asian aro's and stingray...
180 gallon 6 x 2 x 2 Acrylic Aquarium (pro made) with black cabinet stand (Store bought and HEAVY) for sale. It has dual 1.5" Overflows installed and dual 3/4 line lock return.
It comes with the following:
- 90 gallon oversized and well stocked sump/wet dry filter
- 40 Lbs of ceramic tubes
- 15 gallons of bio balls
- 2500 GPH Pump
- 500W titanium heater
- 2 inch layer of Black smooth riverbed gravel (hard to find) or tahiti black sand (in it now)
Sump,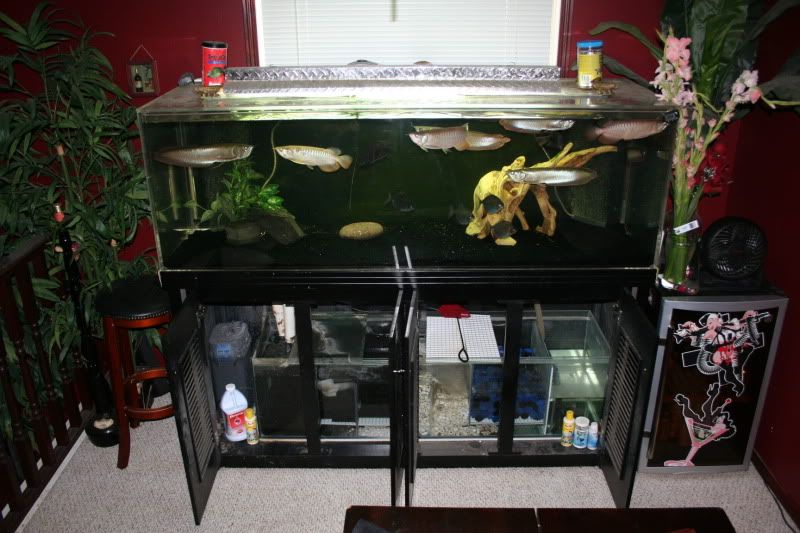 Tank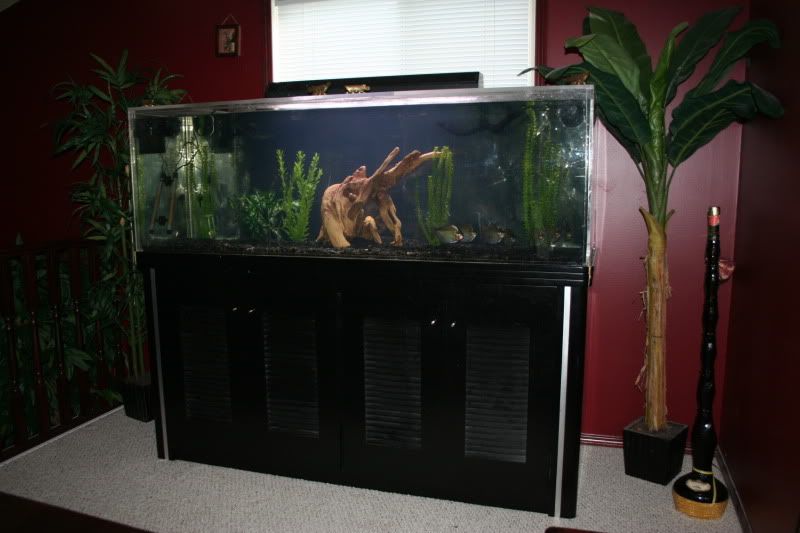 In edmonton