I am setting up a fairly basic 3 stage filter drip system from my laundryroom tap to a new tank in the basement. I have the whole system pretty much figured out without any float switch or possibility of overflow onto the carpets via a drain higher up in my extra large sump. The problem is..... I didnt want to run a 1.5 or 2 inch pipe from the tank back to a drain in the laundryroom. I did however notice right behind where my tank will go is a 2 inch pvc drain pipe from the upstairs sink. Im wondering if i tap the cap that is elevated or even plumb right into the cap that i could drain right in there?
All i can figure is to take the cap off and dump the sink to see if it would back up and potentially make it into my sump???
What do you figure I could do with this situation?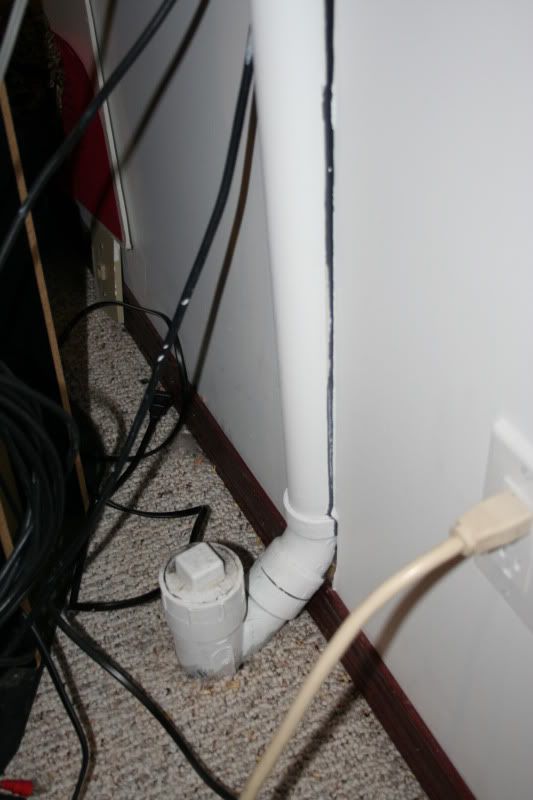 Thanks for any free advice
And if you have any parts that will make this safer/easier Ill buy em asap