Filter Media - Ceramic Biological Media / Bio Film Media - Available!!!
Shipping Available!
We are pleased to offer:
1) Ceramic Biological Media
- in a large format for monster fish tank sumps. contains infra red properties. a very popular type of media used in Asia!!!
Each piece is about 7 inches by 1 3/4 inches.
Pricing:
18 pieces $125 approx $7 per piece
36 pieces $215 approx $6 per piece
72 pieces $360 approx $5 per piece
2) Bio Film Media.
- Small size type with large surface area. This type of media is used in moving bed filters and is popular in Europe and getting more popular in Asia.
Each piece is 12mm x 8mm
Pricing:
Due to size, will be measured in liters
$10 for 2 liters $5 per liter
$20 for 5 liters $4 per liter
$30 for 10 liters $3 per liter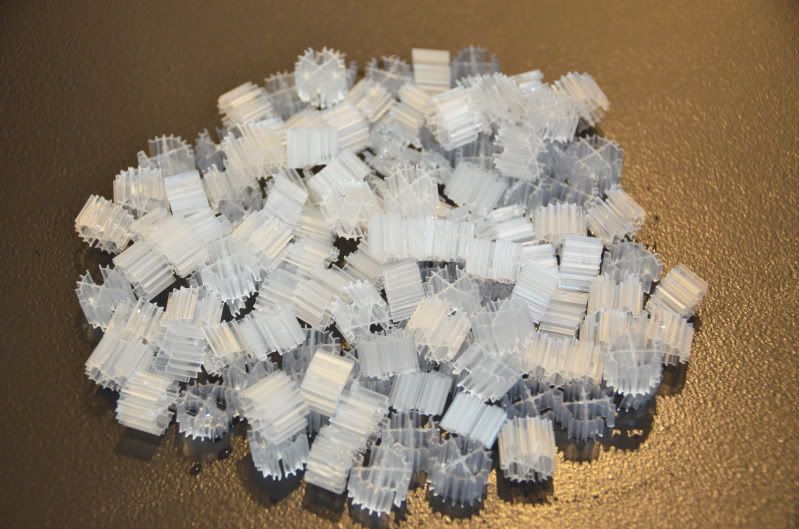 We have already pre-sold some of our shipment so act fast. You don't see this type of media here very often!!!
If you would like buy some, please email me below.
Email:

[email protected]
Last edited: