Well it's a sad day as my first goonch is going to his new home. He inspired me to do my first fish video in 24yrs of fish keeping and was fun and joy to keep but I had to let him go as he wasn't stingray friendly so he is now residing close by in a catfish pond. In the 8 1/2 months I owned him he grew from 21" to 30" and grew his last 4" in a 150 gallon tank. This guy was 26" around Dec 19th so that's another 4" growth since being put into the 150 gallon tank. Crazy growth and I expect this guy to get even bigger in the pond he is now residing in. Here are his going away pics. I think he is up there for being one of the biggest goonch's around and hopefully I can get update pictures on his growth and health in the future.
PICS WHEN PUT INTO THE 150 GALLON TANK.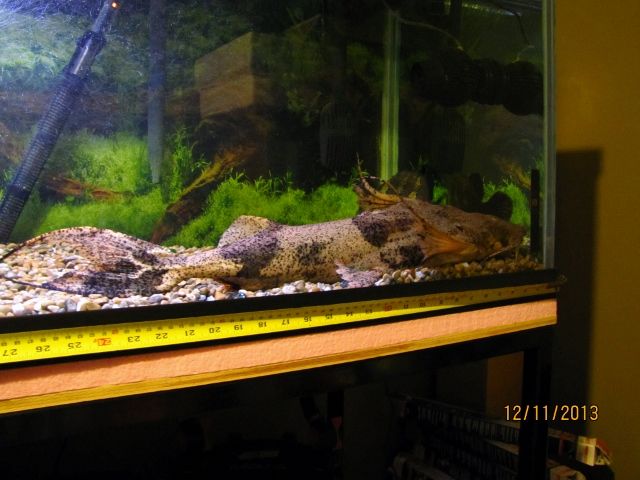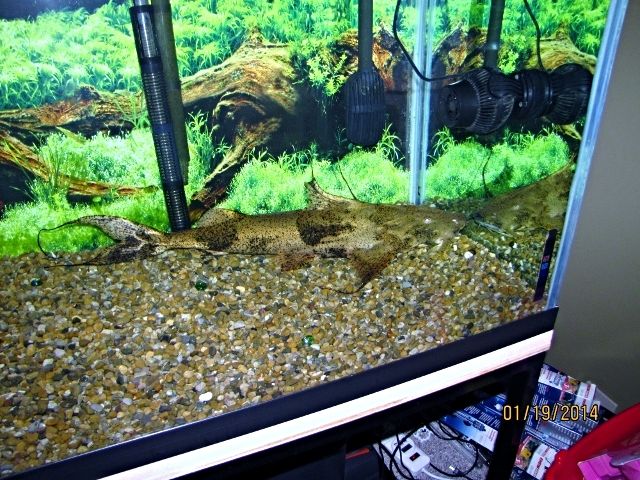 PICS TODAY ON HIS WAY TO THE NEW HOME.
He couldn't fit straight across in the tub and corner to corner measured 32" and since there is a little gap I deducted 2". So 30"!!